About Matt
Problem Solver | Market Disruptor | Veteran
Matt first wanted to be in the NBA; before he was going to be a lawyer - after he realized how much he enjoyed arguing with his Dad; before he was going to be an accountant; before he graduated from Wake Forest; before he was an Army Infantry Officer; until he realized all the time away from home was wearing him down and he needed a change of pace.
Matt was instantly hooked on real estate. It's the nexus between his passion for solving complex problems and his education in finance. But more importantly, it allows Matt to get out and meet new people and learn their story.
Outside of work you'd just as likely find Matt enjoying a glass of bourbon and building a wristwatch as you would exploring the outdoors. He enjoys competing in triathlons and adventuring with his fiance Portia and their Husky Gwen.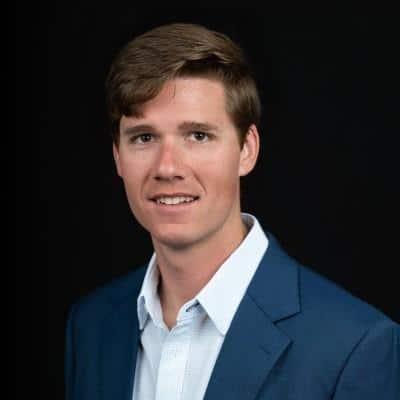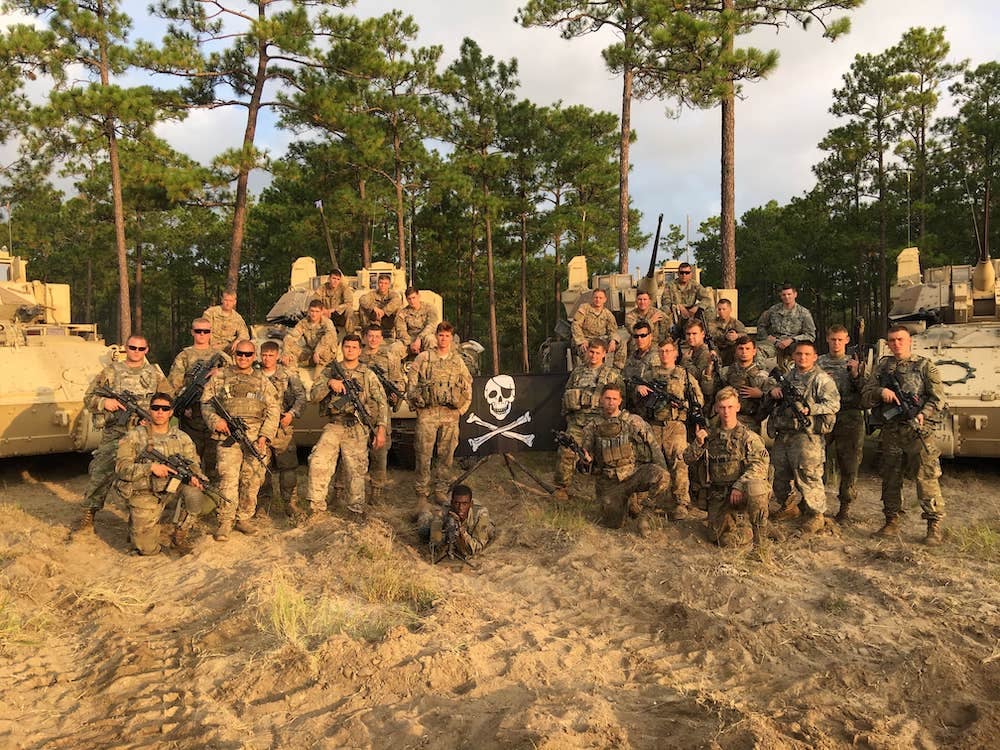 Philosophy
I wasn't drawn to real estate naturally. But my time in the Army gave me an appreciation for risk taking and entrepreneurship. I developed a love for working with my hands and a passion for serving others.
And to me, a piece of real estate is the physical embodiment of the sweat, tears and vision of not only the builder, but the business that occupies it as well.
It's the vehicle through which new industry is born.
As much as I am a natural number cruncher, my most rewarding days are those spent walking through a factory or a small shop and getting a glimpse into the lives of real people who make real stuff. The beeps of a forklift or the chatter of customers isn't background noise - but the sounds of bustling industry and the sounds of hard work.
My business gives me the opportunity to craft innovative strategy. To disrupt an antiquated industry. But most importantly, deliver value to clients where others don't.
Latest News from Marsh and Partners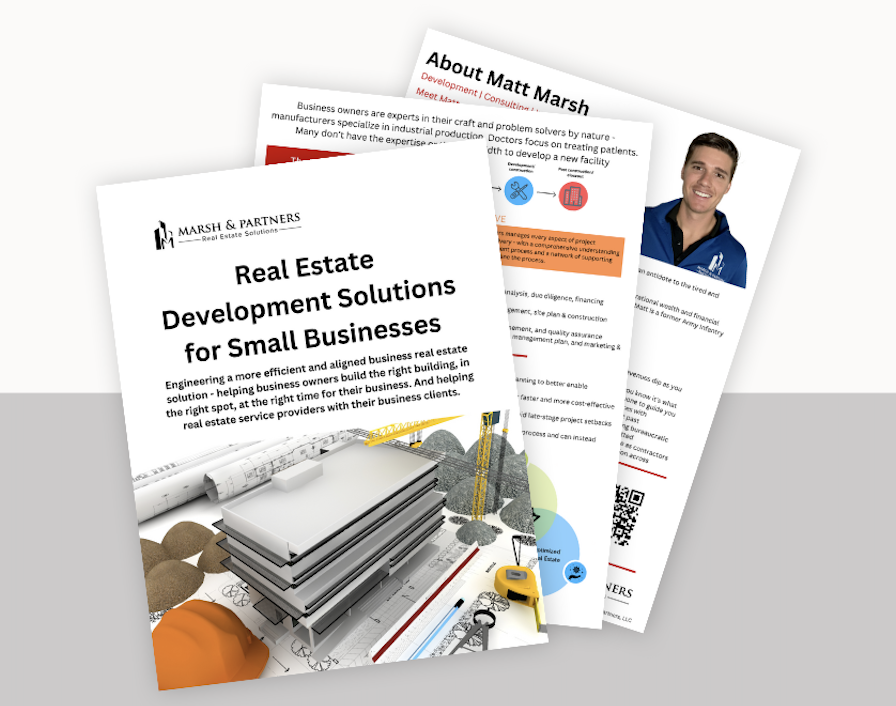 Marsh & Partners launches a new real estate development consulting service for business owners...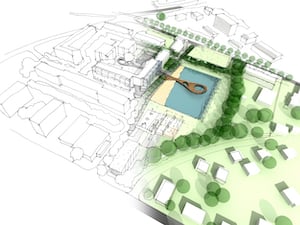 Marsh & Partners Publishes Guide to Help Landowners Better Understand the Complexities of Owning,...
Schedule a Meeting
I'm always excited to chat with folks who are interested in talking about buying and selling real estate - want to complement or diversify their operating company - or just want to brainstorm why real estate may be a smarter place to put investment dollars.
Schedule a 15-minute introductory call with me to talk about your goals and how our singular focus on problem-solving can help you achieve them.