New Commercial Real Estate Firm Focuses on Clients over Commissions
Raleigh, NC Based Commercial Real Estate Firm Launches Disruptive Client Based Business
Published Release - https://www.prweb.com/releases/new_commercial_real_estate_firm_focuses_on_clients_over_commissions/prweb17795125.htm
Raleigh, NC - 15 March, 2021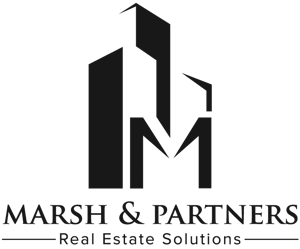 Matt Marsh, founding partner of Marsh & Partners, today announced the public launch of the new Raleigh, NC based commercial real estate strategy, brokerage and investment firm.
Commercial real estate was disrupted more than a decade ago with the growth of the information economy when the internet removed the gateway role of brokers and agents. Since then most real estate firms have focused on professional networking and satisfying regulatory requirements for transaction processing. While companies have innovated to create value in countless B2C and B2B markets, commercial real estate has remained stagnant.
Marsh & Partners represents a disruptive approach that's appropriate for the advanced manufacturing and knowledge economies that have evolved and supplanted simple information availability.
"We hear from all types of clients - investors, private equity, family offices, and owner operators - that they need ideas and insights to challenge their investment and businesses theses," says Marsh. "Any licensed firm can execute a transaction but our approach that's built on strategy and finance often uncovers financing opportunities, deal and ownership structures, and investment and business outcomes that nobody had previously suggested."
Real estate is often thought of as a simple asset rather than one with complex interrelated return, income, tax and wealth implications. Taking this broader perspective leads to discussions that sometimes change the execution plan but almost always enrich the integrated strategy. Real estate should be a vehicle to achieve business and investment outcomes rather than simply an asset.
Marsh & Partners offers a number of strategic real estate advisory services including:
Brokerage
Development
Syndication
Portfolio Recapitalization
Investment
Consulting
Facility Optimization
Capital Markets
Marsh continues, "Every business owner and investor deserves a thoughtful and comprehensive approach to the role of real estate on their balance sheet. That means the details of the execution against an overarching strategy. We've founded Marsh & Partners to deliver on client needs."
Interested in learning more about Marsh & Partners' services and whether their approach would offer value? Visit the company's site at Marsh-Partners.com
About Marsh & Partners: It's past time for commercial real estate to change to meet buyer needs and expectations. COVID has changed the market parameters and Marsh & Partners is disrupting the execution. While many firms focus on transactions, Marsh digs deep into the investment and business goals to align not only property and project selection, but structure, ownership and financing to help achieve the goals. Founding partner Matt Marsh was born in NC, and brings the experience and perspective of years as a US Army Infantry Officer and his Wake Forest University Business School education to every client engagement.